Episode 32 of the Twins baseball podcast, Talk To Contact (
@TalkToContact
), is now available for download via
iTunes
or by clicking
here
.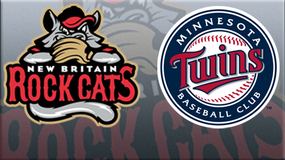 This week
Cody
and
Eric
forge ahead with Paul who is now out to sea with the United States Coast Guard. The two of them talked about the first place Minnesota Twins, surprisingly decent starting pitching, and the hitter (Justin Morneau) and pitcher (Kevin Correia) of the week. After a quick run down of Twins news from the first week of games Eric and Cody are joined by
Andrew Walter
, the
Twins Fan from Afar
. Following a quick break Cody and Eric go Down on the Pond, talk about beer, and take a look around the league. Join us for an enjoyable 90 minutes of Twins talk.
If you enjoy our podcast, please take a couple extra minutes and rate and review us on
iTunes
(ratings and reviews have magical iTunes powers, which help Wilkin Ramirez get playing time).